"The Austin Music Experience" is how this Austin-based National Public Radio affiliate KUTX describes itself,
and we couldn't agree more. It's the go-to radio station for the sound of Austin, and we're proud to help them look as good as they sound.
Website Design/Build
KUTX hired Zócalo to help them sort through the large quantity of content they sought to present to the public, and come up with an easy, yet fun way for users to enjoy the site. Our charge was also to show how the station sounded, and after a deep dive and many design explorations, we think we hit the right note.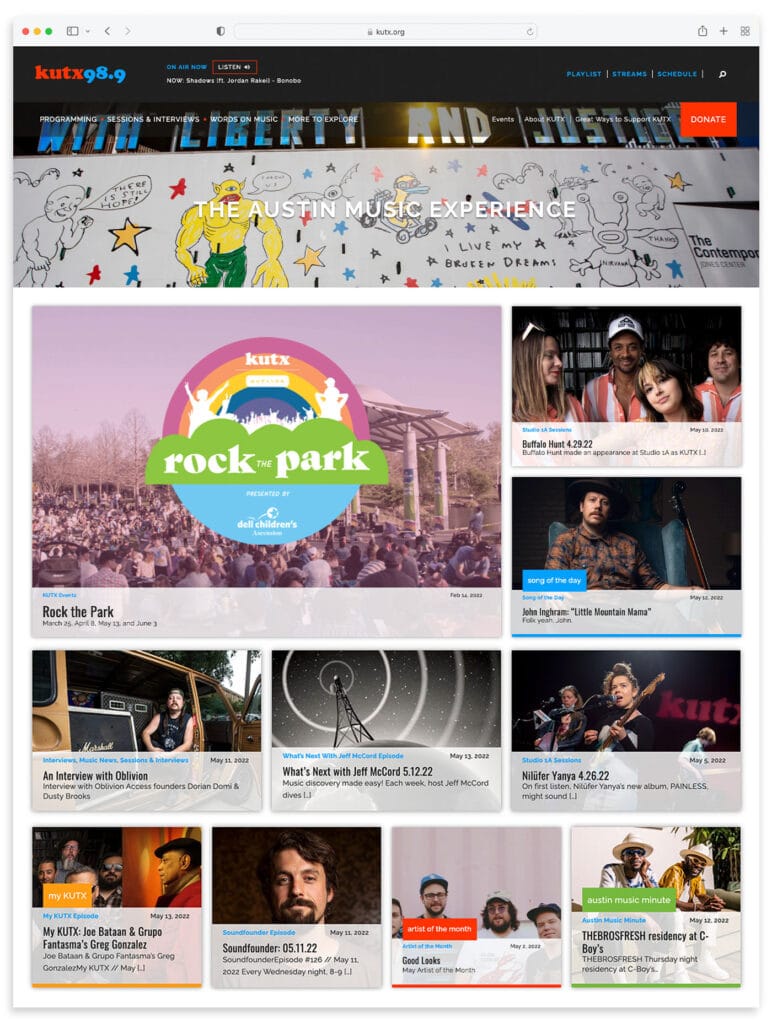 Event Logos, Posters, and More
KUTX has come to us over the years to design a wide range of visual assets for them, including t-shirts, posters, event logos, and CD cover art. As musicians, music lovers, and fans of KUTX 98.9, it's always a joy to collaborate with the KUTX team.

Logo for NPR Music's "Slingshot"
In 2017 NPR Music and VuHaus' public radio network, including KUTX, hired us to design a logo for their new (and now ongoing) "emerging artists spotlight" series, which they dubbed "Slingshot." Our job was to capture the lively and dynamic nature of the program with a logo that would also work well with the visual identities of NPR Music and its affiliated radio stations.