A specialized, high-end training gym on Austin's eastside. Collaborator: Chioco Design
Logo Design
For this startup fitness center, Zócalo developed a modern, minimalist, and iconic logo that subtly references barbell weights. We distilled the original name of "Elevate and Evolve Fitness" to E+E Fitness, and the original name became more of a tagline or secondary logo to be used in a variety settings.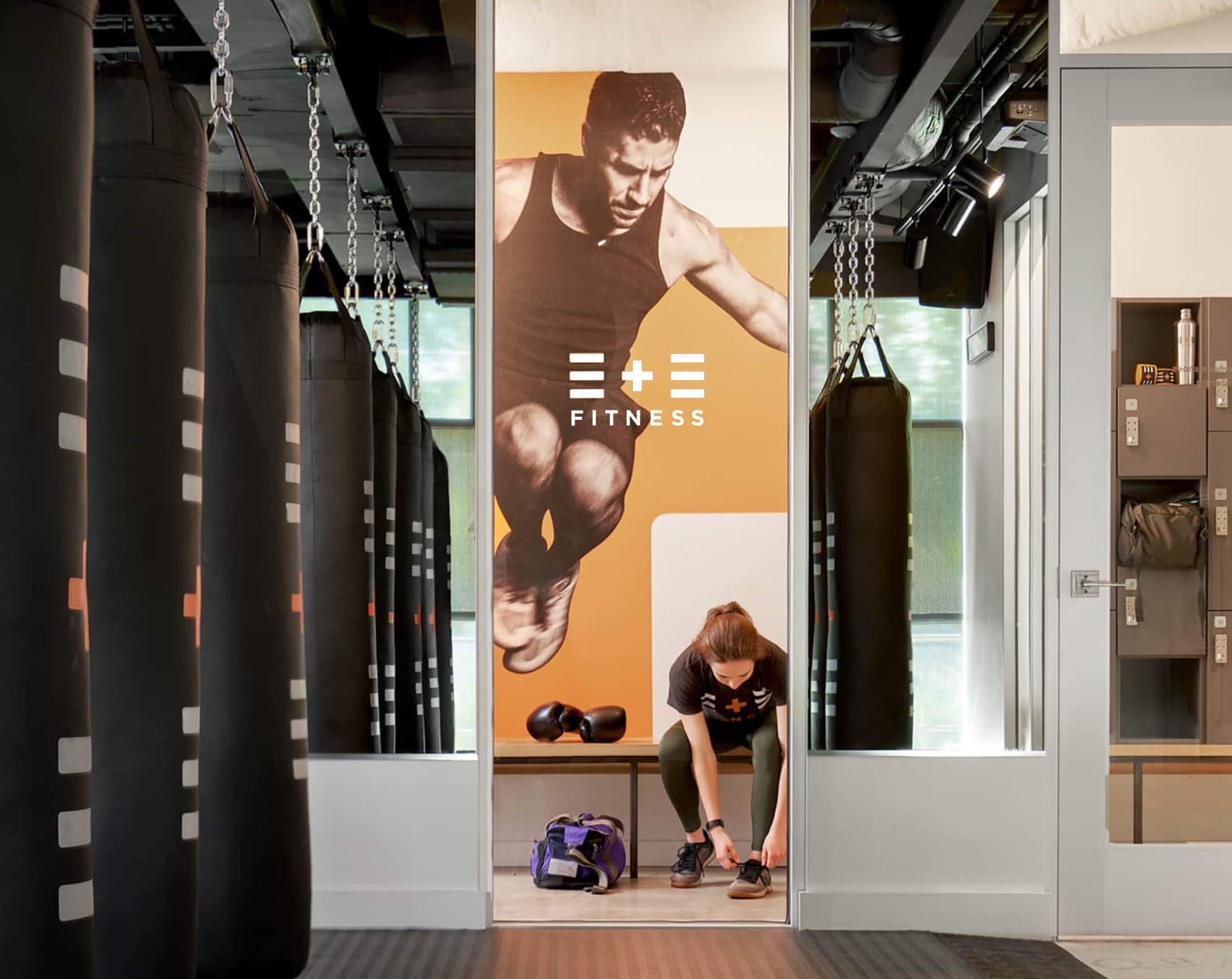 Super-Graphics/Signage/Merch
Zócalo designed and oversaw the production and installation of large-scale graphics in key areas of the gym's interior and exterior. We also designed branded gym equipment, merchandise, and way finding signage.